Join us this January at MMD and start of 2021 in a healthy way!
We will have one of our fresh and tasty salads on special for ONLY $10 each week in January. Below is a list of each salad that will be featured, as well as the dates in which you can enjoy the salad for only $10.
January 4-9: MELVIN SALAD
The Melvin Salad features fresh romaine, turkey breast, avocado, bell peppers, grape tomatoes, cucumbers, red onion, hard boiled egg, Swiss & Cheddar cheese.... all tossed with your choice of salad dressing.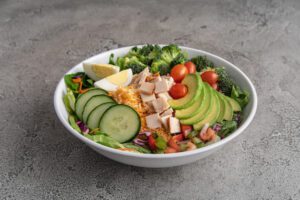 January 11-16: ALOHA SALAD
The Aloha Salad includes chopped romaine, Feta cheese, turkey, walnuts, pineapple chunks, red grapes & Mandarin oranges tossed with our Apple Cider Vinaigrette.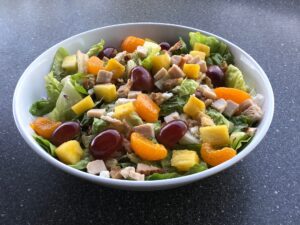 January 18-23: BIG CITY SALAD
The Big City Salad has become a fan fave and includes chopped romaine tossed with our Greek Vinaigrette dressing and topped with avocado, walnuts, Feta cheese, grape tomatoes, cucumbers, bell peppers & red onions. A delight in every bite! - Add Turkey For Only $2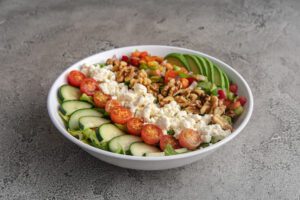 January 25-30: FIESTA SALAD
We saved the best for last! Our best selling salad features chopped romaine, grilled chicken breast, avocado, red onions, grape tomatoes, asadero jack & cheddar cheese, and tricolor tortillas strips, all tossed with our homemade chipotle ranch dressing.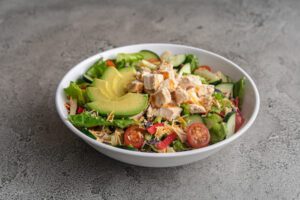 We hope you will stop by every week in January and enjoy this special offer! We are OPEN for dine-in, takeout, & curbside pickup, Monday-Saturday from 11am-7pm. We are closed on Sundays. The $10 weekly salad special will be available for dine-in, takeout & curbside pickup. You can also call in your order by calling us at 602.776.0992 or order online at www.miraclemiledeli.com. The special will not be valid on orders through Postmates or Uber Eats.
We wish you all a very happy & healthy 2021, and look forward to serving you soon!