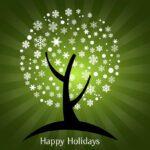 This is the time of year where people begin to reflect on the previous 10 months and ponder what's in store for the future...either positive or negative.  This past week, the Miracle Mile Team experienced a fantastic week of business with new catering partnerships, as well as people coming into the restaurants for lunch or dinner!  I think it is safe to say that "the snowbirds are back"!  As a business owner, I think everyone is happy about that for sure.  I may use this blog as a "THANK YOU" platform too often, but this is truly the only public way for me to extend sincere gratitude to those who have allowed our company to be a part of this community for over six decades, and our staff that is so incredibly amazing day in and day out.
This past Saturday, we hosted the ICM Annual Pancake Breakfast at our Camelback Colonnade location.  The ICM staff had advised us that there were approximately 160 people who had RSVP'd to this fundraising event.  After all was said and done, over 300 people had arrived to be a part of this phenomenal event and ICM raised over $16,000 for their food and clothing bank.  The Miracle Mile Team was truly grateful for those who came out to contribute with their kindness and generosity... not to mention that the breakfast was fantastic as well! Our staff had an early morning for sure...but it was all for a very worthy cause and several families will now have a better holiday season because of this successful event!
The ICM Breakfast was a great way to kickoff the holiday season! It is great to see people dining again and restaurants busy last week! I don't know exactly what the determining factor is in people's minds where they think "Okay, it's all good now to eat out more often"....but there has to be a trigger somewhere that causes people to think differently.  I am truly thankful that this time has finally arrived and I am looking forward to a fun holiday season!
Miracle Mile will be closed on Thanksgiving, as this is one of the four days out of the year that we are closed to be with our families.  We are thankful for so much and Thanksgiving really allows every single member of the Miracle Mile Family to reflect and be appreciative for what we have in our lives.  We will be able to provide our customers with MOST of the Thanksgiving necessities that can be purchased as late as the day before "Turkey Day".  We will be selling our Homemade Stuffing, Turkey Gravy, Mashed Potatoes, Cranberry Sauce, and Homemade Pies!  Be sure to checkout our website and call either Miracle Mile location if you have any questions or concerns about some of the items that you may need!  We will not be able to provide any cooked turkeys to our customers because we will not be open on Thanksgiving...but would have the pleasure of providing anything else that may suit your Turkey Day craving!
We welcome all of our seasonal residents back to the Valley of the Sun and look forward to cooler weather and the holiday season!  I am sure I will be seeing you all soon!  Can I officially say "Happy Holidays"?