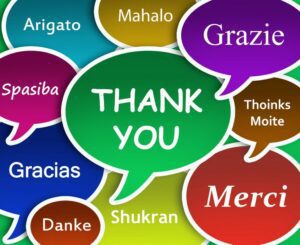 The Miracle Mile Family would like to thank the Valley community for all of their love and support over the last few weeks.  As most of you know by now, we recently closed our Scottsdale Promenade location on June 27th.  It was a VERY difficult business decision….but for the betterment of our company's future, it was the right decision to make.  We will definitely miss all of our loyal patrons and serving the Scottsdale community.  Over the last 5 years, we have had the opportunity to build so many great relationships with customers, families and companies.  We are so thankful to everyone that allowed us to succeed in that particular location and look forward to serving you again soon.  The community embraced us with "arms wide open" and we are so grateful that our family was accepted into yours.  We are still have our Phoenix location at the Camelback Colonnade on 20th St. & Camelback!  So if you still need to satisfy that craving, we are still able to take care of that for you.
Since our closing of the Scottsdale location, a couple of local publications have reached out to us and shared the news with the Valley.  We would like to thank The New Times ChowBella Blog and AZCentral for reaching out to us and sharing our news with the community.  We do have some exciting ventures in our future, and look forward to sharing more exciting news with you all when the time is right!
Several people have asked, "WHY did you close the Scottsdale location?"  As stated on our Facebook page, we have some other business opportunities that have presented themselves to our company.  Nothing can be truly discussed publicly yet, but in order to move forward with these new opportunities, we unfortunately had to cut ties with the Scottsdale location in order to focus on the new direction that our company is headed towards.  I know we made the right business decision for our company, however it was a very difficult decision to make because I knew how many customers and families would be effected by the decision.  We have had several people comment on our Facebook Page and on various social media sights about our closing of the Scottsdale location and expressing their disappointment.  Trust me, the feeling is mutual!  But with focusing on the future and the new direction our company is headed in, it will all makes sense soon.
We are fortunate enough to have the ability to keep several of our phenomenal employees that many became accustomed to seeing at the Scottsdale location.  Chefs Greg & Martin, Jesus, Tomas & the Scottsdale GM, Roger, will all be moving with us to our Phoenix location at the Camelback Colonnade!  Feel free to stop by and pay them visit whenever you would like!  Our employees become a part of our family, and I am so thankful that we have the opportunity to keep them on board and utilize their knowledge and resources for the betterment of our customers!  ALL of these guys have been so loyal to our company and their service means the world to me and our company.
Once again, I would like to thank the entire Valley community for allowing us to celebrate our 65th Year of business in the Phoenix area.  It has been our family's pleasure to serve all of you and we look forward to what the future holds in store for all of us.  There are so many positive things to be thankful for and I am genuinely elated of the direction that our company is headed towards, that will hopefully allow us to serve MORE people in this nonstop growing community.  Thanks for reading and for your love & loyalty!