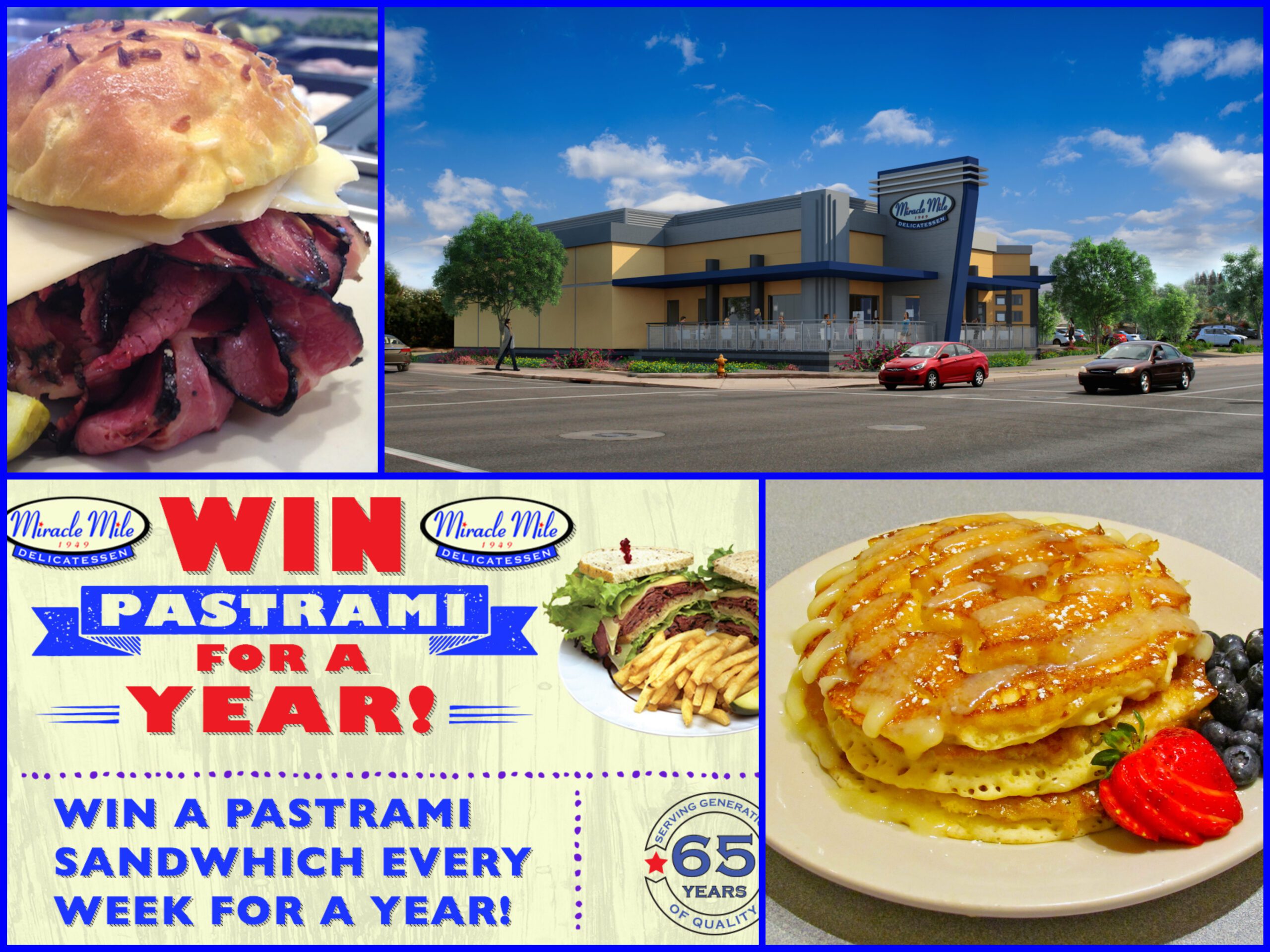 Lots of stuff going on in the "Miracle Mile World" right now!
First, we are celebrating our 65th Anniversary of serving the Valley's BEST Pastrami, Corned Beef & Brisket!  In honor of our 65th year in business, we are currently running a contest, allowing our customers to sign up and enter on our Facebook page or at our Camelback Colonnade location in store! The cool thing about this contest is that there will be 6 Winners that will WIN PASTRAMI FOR A YEAR!  You can sign up this entire month and enter as many times as you like!  See our Facebook page for more details!
To thank our customers for 65 successful years of business, we are also running a $6.50 Sandwich promotion October 27th - November 2nd.  That's right…. most of your favorites…the New Yorker, the Straw, the Reuben and our Pastrami sandwiches will all be $6.50 ALL WEEK LONG!
More exciting things are happening on October 21st when Miracle Mile will be OPENING FOR BREAKFAST! We are taking a unique spectrum on some breakfast classics with signature items like Egg-Sparagus French Toast ( a thick cut slice of challah french toast and maple syrup topped with six slices of marinated asparagus, cheese and 2 poached eggs), Latkes Benedict (we took out the English muffins and replaced them with our own homemade potato pancakes) & our incredibly delicious Cinnamon Roll Pancakes… I will let your imagination run wild on that one!
Breakfast hours will be Monday - Friday, 7am - 10am. Saturday & Sunday from 7am - 11am.  This is a very exciting venture for our company and we are looking forward to having the opportunity to serve another delicious meal to the community and give people yet another reason to visit our establishment. Be sure to check out our website in a few days when we post the official menu! Stop by for breakfast starting on October 21st and let us know what you think!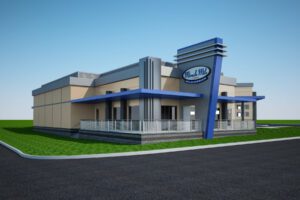 As if that wasn't enough… we have MORE NEWS!  Miracle Mile will be moving in the Spring of 2015 to our new trademark location on 16th St. & Campbell. We are hoping to be at our new location at 4433 N. 16th Street in Phoenix sometime in March or April!  This new home for us is going to allow us to rebrand our identity in the Valley and allow our customers to experience new things at Miracle Mile like homemade pies a la mode, real ice cream milkshakes, fresh micro brews & great wines on tap!  Of course we will still have all of your Miracle Mile favorites (don't worry, the food isn't changing)! We will keep you updated on construction as new things happen! Let us know your thoughts on our new look!
That's all for now I think… that's enough right?  Be sure you sign up to WIN PASTRAMI FOR A YEAR and stop by our Camelback Colonnade location this entire month to celebrate our 65 years of business with us!  Thanks for reading...
- Josh