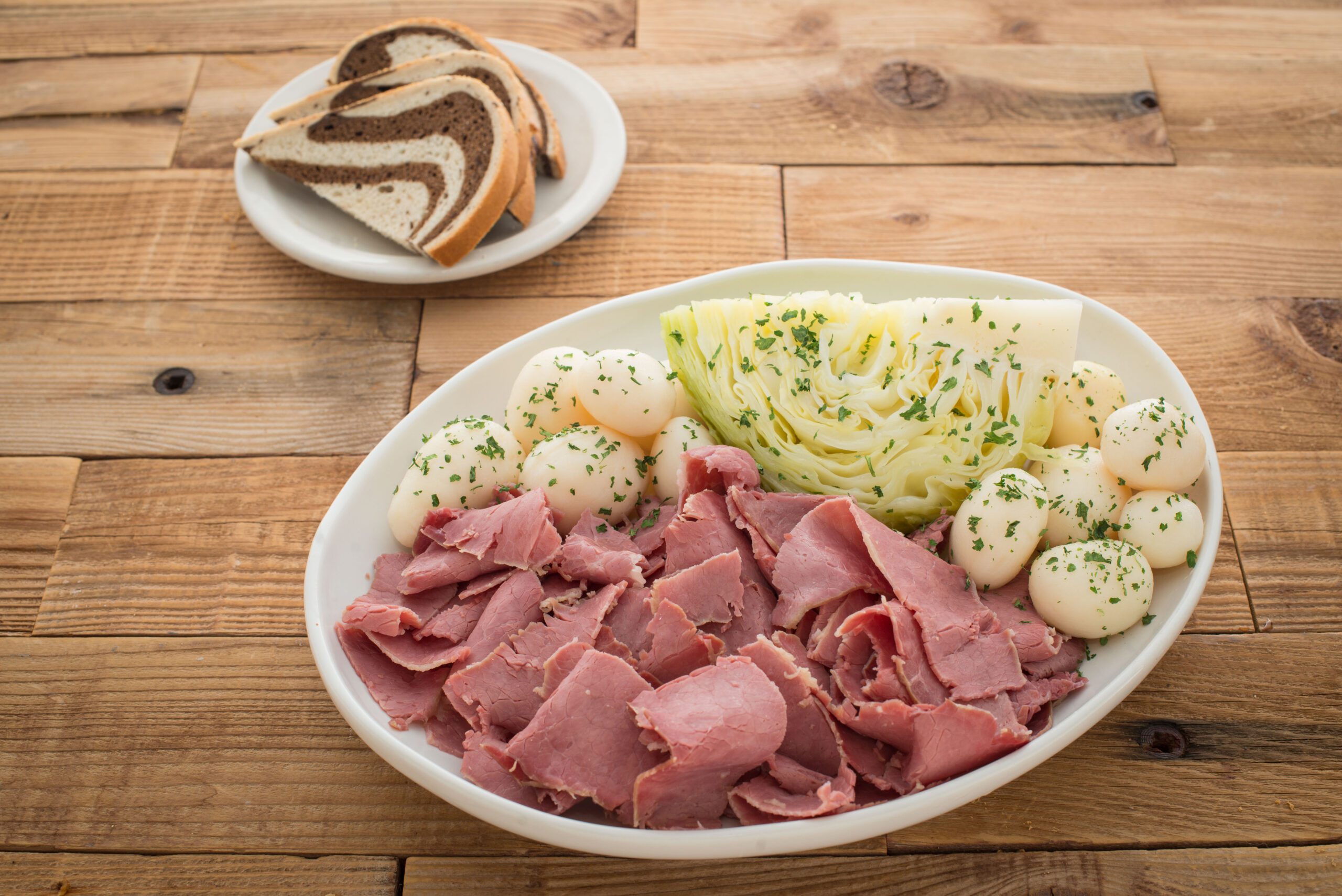 Join us at Miracle Mile starting Friday, March 13th - Tuesday, March 17th for the Valley's BEST Corned Beef & Cabbage! We will be celebrating one of our favorite holidays for 5 straight days, with the BIG celebration happening on Tuesday… St. Patrick's Day!  Miracle Mile provides a fun, family-friendly dining atmosphere that everyone can enjoy together.  Our Corned Beef & Cabbage special is accompanied by traditional Irish potatoes, as well as rye bread & butter for only $10.79.  We will also be serving Guinness beer for those who wish to celebrate in true "Irish style".
For those who aren't too fond of the Irish specialty, we will still have our full menu that includes our amazing sandwiches, specials, soups & sides.  Be sure to explore our menu on our website a bit for more details. Feel free to call us at (602)776-0992 with any questions.
We have fantastic Kid's Meals as well that will appeal to any kiddo.  Chicken tenders, Homemade Mac & Cheese, Hot Dogs, Grilled Cheese and PB & J Sandwiches.  All of our kid's meals come with a side item (i.e. Fresh fruit, french fries), a small soft drink and a PRIZE!  The kids will definitely want to come back for more!
If you are having your own St. Patrick's Day Party at the home or office, Miracle Mile will deliver our famous Corned Beef & Cabbage Special to you! Delivery is available at a nominal fee on orders of $150 or more.  If you are wanting to celebrate and truly enjoy the holiday with your family and friends in a more familiar setting, give us a call and let us do the work for you! St. Patrick's Day orders should be placed no later than Monday, March 16th by 2pm.
We hope you are able to stop by March 13th - 17th and have your own St. Patrick's Day celebration that the entire family can enjoy together! We look forward celebrating with you!  Thanks for reading and we look forward to seeing you soon!