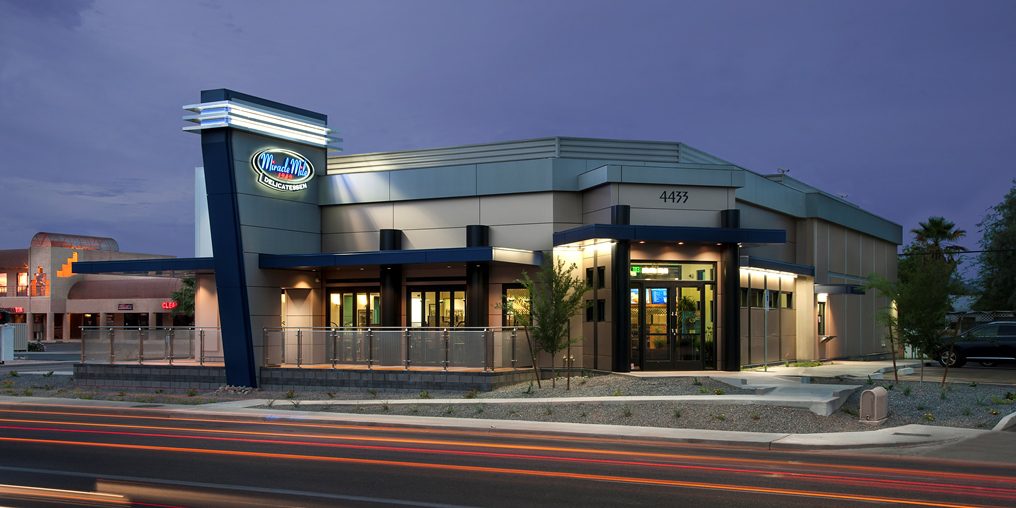 Exciting Changes at Miracle Mile Deli!
2015 has been an exciting year for Miracle Mile Deli.  We have moved from the Camelback Colonnade location to our first ground up free-standing Miracle Mile at 4433 N. 16th Street at Campbell, just 2 blocks south of Camelback Road.  It has been amazing to see all of our customers joining us at the new location and so many new faces as well.  Our entire staff has made the transition and we are working hard to make it as seamless as possible.
We have some new features and items at our new location including four craft beers on draft, made from scratch ice cream milk shakes, digital menu boards, a take-out window for lunch and our new online ordering system.
New Website
We also have a brand new awesome website thanks to the talented team at OCG Creative. They assisted us with updating all of the content, reorganizing the user interface and performed some techno-wizard magic to make it fast, easy and optimized for the mobile experience. You can see all of our menus (and most of our sandwiches and entrees) and order food to go right from your Smartphone or computer.  We think you'll love it and it's just one of the many new things you can come to expect in the future for Miracle Mile Deli.  We've been in business for 66 years because of our amazing customers and business partners and we feel like we are just getting started. We look forward to serving you soon!
- The Garcia Family