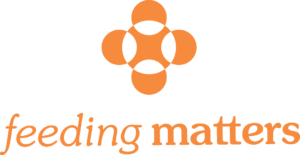 For those of you who don't know (which I am sure are most), my daughter has struggled with feeding issues since birth.  When she was just hours old, she had issues latching onto a bottle and fulfilling the need to nourish her body with the necessary nutrients that we all get with food and water.  My wife and I spent hundreds of sleepless nights feeding my daughter on a regular basis because she didn't quite grasp the concept of eating.  At 6 months, when most families are introducing somewhat solid foods to their children (i.e. rice cereal and baby food), we were still trying to get her to figure out how to properly drink a bottle.
Our pediatrician told us that she was a 'picky eater' and that she would grasp the concept sooner or later.  But our gut instinct told us that something was different, we just didn't know what.  As time passed on, we just did what the doctors told us and just assumed that in time, our daughter would grasp the concept of eating like any normal kid does…but that it would just take some time and patience.
When our daughter was 18 months old, we found a resource from a friend called "Feeding Matters" - a local nonprofit that assists families with children who have feeding struggles.  This was an eye opening experience for our family as we NEVER knew this organization even existed and what kind of assistance that they could provide to us.  After reviewing their website and sending a few emails to their staff, we had the opportunity to meet with the company's founder, Shannon Goldwater.  Shannon (and her husband Bob) are the parents to triplets who struggled with feeding complications at a very young age.  Shannon has been a pioneer and a leader, teaching families nationwide that there are several thousand people across the country that are going through the same problems with their kids, but not knowing where to go.  Feeding Matters has been a huge resource for my family and we are very happy to team up with them this coming week!
During the week of August 17th - August 23rd, 2015, please visit our Miracle Mile Facebook page and vote for your favorite Miracle Mile sandwich!  Beginning Monday, August 24th, the sandwich who receives the most votes will be the "Miracle Mile Special Sandwich of the Week"!   A portion of the proceeds from every "special sandwich" sold will go directly towards Feeding Matters and help support their cause and resources that have meant so much to me and my family.  Please go onto our Facebook page at www.facebook.com/miraclemiledeli and VOTE!  Each vote will be entered into a contest to win a $50 Miracle Mile Gift Card too!
Be sure to stop by our new location beginning Monday, August 24th and see if your favorite sandwich won the contest!
For more information about Feeding Matters, please visit their website at www.feedingmatters.org
The entire Feeding Matters Team is truly incredible and their resources/information are second to none!  Thanks for reading and we look forward to seeing you all soon!
Kind Regards,
Josh