Every year during the month of August, we celebrate "National Sandwich Month" at Miracle Mile! We are celebrating in a very special way this year, featuring one of our famous Miracle Mile sandwiches each week for ONLY $9!
We've already begun celebrating, by featuring the "New Yorker" for $9, August 1-7.  The "New Yorker" features our famous Hot Pastrami, homemade cole slaw & Miracle Mile dressing!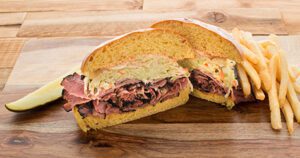 August 8-14, we will be selling our famous Hot Brisket of Beef Sandwich for $9!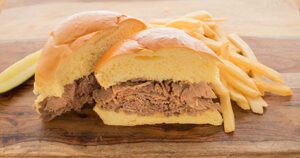 August 15-21, we will be featuring our incredible "Combo" Sandwich for $9! The "Combo" is the perfect combination of Hot Pastrami & Hot Corned Beef, piled high and served on the bread of your choice.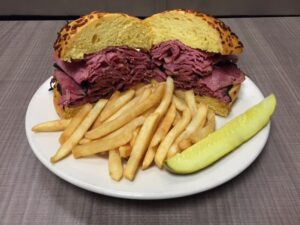 And finally, August 22-31, we will be sending out this special month with a bang, having our #1 best-selling sandwich, "The Straw", available for purchase for ONLY $9!  "The Straw" features Hot Pastrami, hot sauerkraut and melted imported Swiss cheese!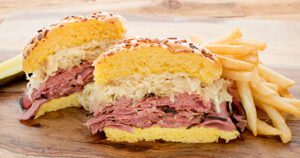 So be sure to stop by Miracle Mile throughout the entire month of August and celebrate this glorious month with us in a very special way!  I guarantee that you will NOT be disappointed in the least.  Thanks for reading and we look forward to seeing you soon!
- Josh