Hello Everyone -
Happy Summer once again! This week we are celebrating with our "Dog Days of Summer" Special throughout the entire month of July!
A Hebrew National All Beef Kosher Hot Dog, French Fries AND a  Small Soft Drink...
ALL FOR ONLY $5!*  
* If you would like to enjoy one of our specialty hot dogs (i.e. New Yorker Dog, Straw Dog or a Chili Dog), you can do so as a part of the special for only $1 more!
This limited time offer is valid throughout the month of July, so be sure to stop by and take advantage of this incredible deal! As an added bonus, when you purchase a Hot Dog Special in the month of July, $1 of every special sold will go to support The Colten Cowell Foundation (CCF).
The Colten Cowell Foundation is the non-profit that makes giving fun and accessible by creating more smiles and laughter for kids and families. After an imaginative, unforgettable Crime Fighting Cave experience, kids become real-life Super Heroes when they are empowered to give. In the process, they learn how rewarding it can be to help others—regardless of the amount. The Colten Cowell Foundation aims to change people's perspective on giving, inspiring them to donate because they know that the experience of giving is every bit as fun as laser beam vision, flying, or most any other superpower.  Check out their website at www.coltencowellfoundation.org for more information on this awesome local nonprofit!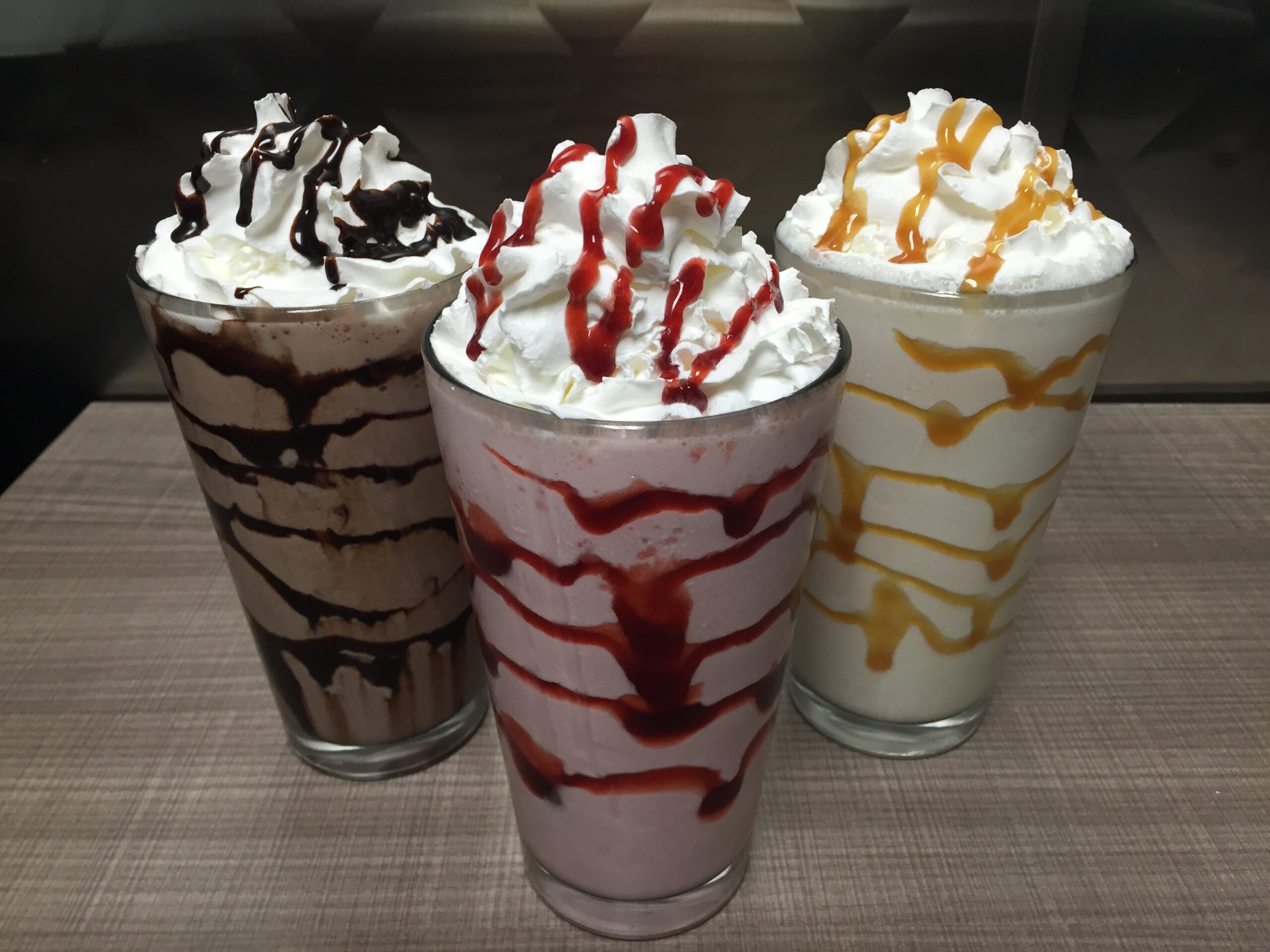 Need more of a reason to stop by?? How about continuing our celebration with the "Summer Of Shakes"!  4 different varieties of milkshakes... ALL for ONLY $4!  Choose from Chocolate Fudge (left), Fresh Strawberry (center), Vanilla Caramel (right) & Cookies N' Cream (not pictured)!  Topped with Shamrock Farms Whipped Cream, these shakes perfectly compliment ANY Miracle Mile meal. So be sure to make a special trip and cool off a bit with one of these awesome beverages!
These specials are just more great things we are doing at MMD to thank you all for being such amazing patrons and there's really no better way to celebrate a true American Summer than with an All-American Hot Dog & milkshakes!
So we hope to see you all throughout the month with the entire family and enjoy our "Dog Days of Summer" Special & our "Summer Of Shakes"!  Stay cool and much love to you all!
- Josh