August is National Sandwich Month and we are celebrating BIG all month long at Miracle Mile with a new $11 Sandwich Special EVERY week!
August 1st - August 11th - $11 "Straw" Sandwich
Our famous Miracle Mile Pastrami topped with hot sauerkraut and
melted Swiss cheese make this sandwich our #1 seller for 70 years!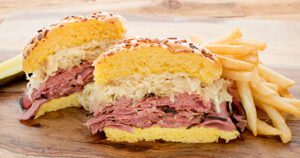 Throughout the month of August, Miracle Mile will also donate $1 of EVERY "Straw" Sandwich sold to a local non-profit called #LOVEUP.
#LOVEUP continues to strive to be a force for positive change and impact the lives of children and adults in our community. It is their hope that all people in our community will be inspired by the #LoveUp Foundation to spread kindness and to positively impact children facing life in our foster care system. Check out their website at www.loveupfoundation.org and see the amazing work that they are doing in our local community.
August 12th - August 18th - $11 Brisket of Beef Sandwich
Tender slices of brisket soaked in our homemade au jus....
It just melts in your mouth and full of flavor!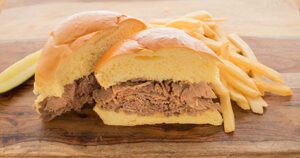 August 19th - August 25th - $11 Combo Sandwich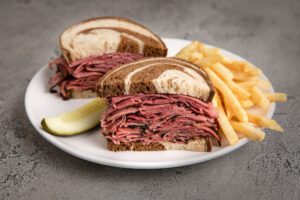 The best of BOTH worlds when our famous pastrami and mouthwatering corned beef collide
to make one of the world's BEST sandwiches!
August 26th - August 31st - $11 New Yorker Sandwich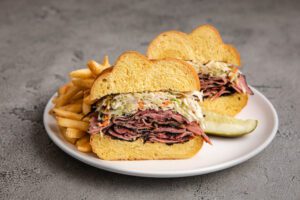 Our famous Miracle Mile Pastrami topped with Cole Slaw and
our incredible Russian dressing make this sandwich a customer favorite!
So now you have a reason to stop by EVERY week throughout August to try something new on special at Miracle Mile! We hope you will stop by this month and celebrate National Sandwich Month with us! Thank you so much for reading and happy eating!