We just wanted to say a huge THANK YOU to all of you who joined us at both Miracle Mile locations over the weekend for our famous St. Patrick's Weekend Corned Beef & Cabbage!  All in all, it was a very successful weekend!  We served over 5,000 pounds of our awesome corned beef and over 2,000 pounds of cabbage wedges!  Fun was had by all...both employees and customers!  We definitely wanted to take this opportunity to thank everyone for their support and making it another successful year for our Miracle Mile Family!
We sold a load of desserts too!  Apparently Corned Beef & Cabbage must make people have a sweet tooth of some sort!  We also sold over 50 slices of our Homemade Bread Pudding, 4 Whole Lemon Meringue Pies, 3 Whole Apple Pies, 2 Whole Cherry Pies,  3 Whole Chocolate Fudge Cakes, 3 Whole Carrot Cakes and 4 Whole New York Style Cheesecakes!  We couldn't keep up with the amount of volume of desserts, so we allocated one employee to just cut fresh desserts all day and all night long!  It was awesome to say the least!  Miracle Mile served over 5,000 people last weekend!  Doesn't sound like much but that is ALOT of people going through our establishments and truly appreciate every single one of you!
Thank you again for making another St. Patrick's Day fun for us and we look forward to doing it all over again next year!  Much love to you all!
- JG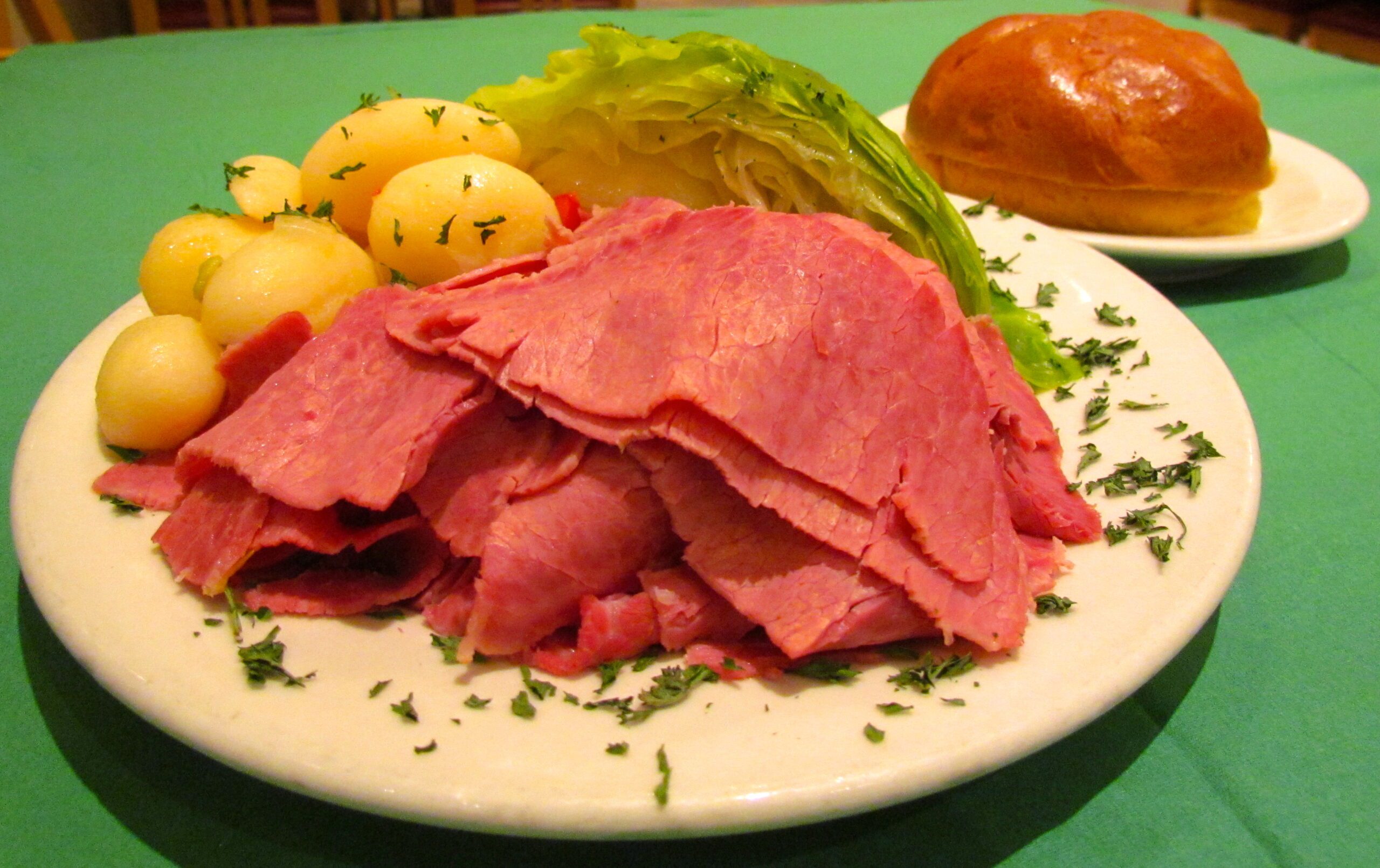 Hey Folks!!!  Guess what??? Miracle Mile Delicatessen's two convenient locations will be open all weekend, March 15-17, serving up the Valley's BEST Corned Beef & Cabbage for St. Patrick's Day!  Even Sunday, March 17th, St. Paddy's Day, we will be open until 8pm, giving our families the opportunity to enjoy this special holiday with the kids and avoid the crazy bar scene!  We will of course have our incredible Corned Beef & Cabbage Special, cold Guinness Beer bottles to wash it down with, and the awesome Miracle Mile service and atmosphere!  We hope you will make it a point to stop by next weekend and enjoy Corned Beef & Cabbage with us sometime....Friday 3/15 - Sunday 3/17!  If you have any questions, please contact either Miracle Mile location and spread the word of MMD's BEST DAY EVER!  Hope everyone has a very happy and safe St. Paddy's Day!  Hope to see you all soon!